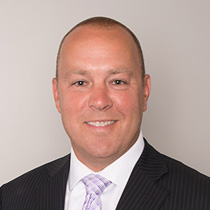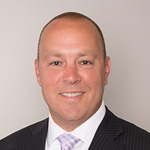 Anthony Christensen, CPWA®
Managing Partner
Anthony Christensen is the founder and Managing Partner of ACCESS Wealth Management. With more than 20 years of financial experience, Tony provides innovative insight and sound guidance to high net worth individuals and their families. Through customized planning, investment and insurance strategies, he helps clients gain control over their complete financial lives.
As Managing Partner, Tony brings his personal values and vision to his leadership role. He encourages his team of experts to creatively collaborate, building individualized solutions that are fully aligned with client goals. A believer in continuous improvement, Tony upholds the highest standards of performance.
Tony's opinions are regularly sought out by financial publications including Dow Jones Newswires, Kiplingers, and The Wall Street Journal. He's been featured on ABCNews.com, Wealthmanagement.com and Forbes.com, and has been recognized for his industry achievements on numerous "40 Under 40" lists. While part of the Wells Fargo Advisors Financial Network, he was named as a Premier Advisor for 11 consecutive years. And as a vocal champion of the meaningful difference an independent advisor can make in a client's financial life, Tony was recently tapped to film a spot in Charles Schwab's on-going national television ad campaign.
Before starting his firm, Tony was an Associate Vice President at Morgan Stanley. He is passionate about giving back to the community, serving on the boards of the Juvenile Diabetes Research Foundation, Jewish Hospital and the St. Mary's Foundation, the Nick Lachey Foundation, The Wendy L. Novak Pediatric Diabetes Care Center Advisory Board and Children's Hospital Foundation Board of Trustees. He co-founded the "Super Skins" Charity Events, raising over $1million for charities including Make-a-Wish Foundation, Big Brothers Big Sisters, and the American Cancer Society. He and his family are very active with the Children's Hospital in Louisville. They pledged $1 million to establish the Christensen Family Sports and Activity Program at Norton Children's Hospital.
Tony earned a Bachelor of Science in Business at Miami University in Oxford, OH. He is a Certified Private Wealth Advisor®, an advanced education credential for providing specialized strategic expertise to high net worth clients. Tony is also an NFL Players Association Registered Financial Advisor and holds a life insurance license.
On a Personal Note
A coach by nature, Tony has stepped up to provide coaching for all three of his children's sports teams over the years. Not surprisingly, he brings the same enthusiasm and commitment to their games as he does to his wealth management relationships. Married for 17 years, Tony lives in Louisville, KY.
close team member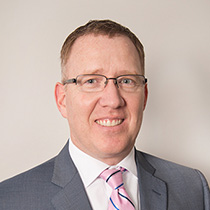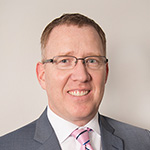 Brad Hellman, CFP®, CIMA®
Private Wealth Advisor
Brad Hellman is Private Wealth Advisor at ACCESS Wealth Management. Responsible for the development and implementation of effective financial plans, he helps identify products and services that will best serve client goals. He also plays a key role in evaluating, recommending and monitoring asset managers.
Prior to joining ACCESS Wealth Management, Brad was a manager and broker at ICAP Energy, one of the world's leading energy brokerage firms. At ICAP, he performed price discovery analysis for futures and financial derivatives such as swaps and options. Brad also provided execution services for a diverse client base including banks, hedge funds and alternative liquidity providers.
Brad is a Certified Financial Planner™ professional and also holds the Certified Investment Management Analyst ® certification, administered by Investment Management Consultants Association® through the Yale School of Management. He earned his Bachelor of Science in Business from Indiana University Southeast.
On a Personal Note
Married for 23 years, Brad and his wife have two children. Brad volunteers as an assistant coach for his son's baseball team, and the family are members of Northeast Christian Church.
Certified Financial Planner Board of Standards Inc. owns the certification marks CFP®, CERTIFIED FINANCIAL PLANNER™ and federally registered CFP (with flame design) in the U.S., which it awards to individuals who successfully complete CFP Board's initial and ongoing certification requirements.
Investment Management Consultants Association (IMCA®) is the owner of the certification marks "CIMA®," and "Certified Investment Management Analyst®." Use of CIMA® or Certified Investment Management Analyst® signifies that the user has successfully completed IMCA's initial and ongoing credentialing requirements for investment management consultants.
close team member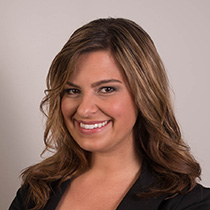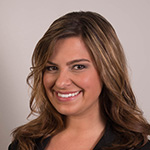 Caitlin Rose
Family Office Advisor
Caitlin Rose started at Access Wealth Management in August of 2009. As Family Office Advisor, she assists with client needs from the very first meeting and helps build strong relationships through service excellence. In addition to providing bookkeeping solutions for ACCESS Family Office Services clients, she works on compliance and operational issues.
A registered and licensed securities representative, Caitlin holds a Bachelor of Science in Business Administration from Bellarmine University in Louisville, KY where she graduated as salutatorian of her class.
On a Personal Note
Caitlin lives with her golden retriever, Bella, who loves to tag along when Caitlin attends her nephew's sporting events. When she isn't sitting in the stands, Caitlin enjoys trivia nights with friends, attending concerts, and taking advantage of Louisville's vibrant social activity scene.
close team member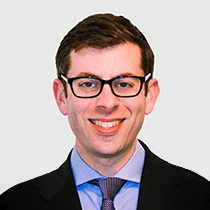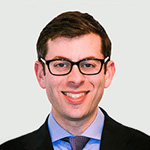 David M. Winer
Portfolio Manager
David M. Winer is a Portfolio Manager at ACCESS Wealth Management. David uses his extensive experience to execute the ACCESS Hedged Equity Strategy by actively managing client accounts using covered call options on liquid equity holdings with the goal of managing risk and creating more stable return patterns over time. David is able to do this and generate tax efficient outcomes for our clients using a specific investment overlay strategy.
David graduated from Hamilton College with a Bachelor's Degree in Economics and a Minor in Chinese (Mandarin). During his junior year in college, he lived in Beijing to attend the Associated Colleges in China located at the Capital University of Economics and Business located in Beijing's Central Business District. While he attended school, he was an intern in the Hamilton College Investment Office. Following graduation, he went to work for Goldman Sachs in New York as an analyst in their Investment Banking Division.
David has been a member of the adjunct faculty at Boston University and the University of Louisville. Most recently, David taught the course on Financial Derivatives at the University of Louisville College of Business. Previously, he taught courses on investment analysis and portfolio management at the Boston University Questrom School of Business, where he also served as the advisor to Boston University's Public Markets Investing Group. Additionally, David was an Executive-in-Residence at Boston University's Kilachand Honors College. David is currently the advisor to the Yale Undergraduate Diversified Investments club ("YUDI"), Yale University's largest undergraduate finance organization.
On a Personal Note
David spends a great deal of his time giving back to the community. He is on the panel of business contacts for the St. Louis Federal Reserve. He also lectures frequently on topics related to options and public markets. David lives in Connecticut with his wife and their dog, a Weimaraner named Rashi.
close team member